Profile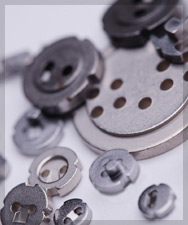 Company Name:
Goto Precision Engineering Co. Ltd. <GOTOS>
(English Display: Goto Precision Engineering)
Capital:
50 Million Yen
Representatives:
President: Hidetaka Goto
Executive Director: Hiroyuki Goto
Number of Employees:
129 (including part-time workers)
Net Sales
4 Billion Yen (Group total)
Established
December 1962
Premises:
<Headquarters>
3-11-1, Uemine, Chuo-ku, Saitama-shi, Saitama, JAPAN
Tel: +81-48-853-3097 (Main)
Site Area: 2,850m² Factory Site: 1,775m²
Stamping Line, Die Design and Manufacturing, Annealing Line, Process and Shipping Inspection, Surface Treatment (Electrolytic Nickel Plating, Non-Electrolytic Nickel Plating, Black Electrolytic Nickel Plating, Chemical Polishing Process, Tumbling Facilities and Accompanying Wastewater Treatment Facilities)
<Fukushima Product Center>
360, Omiya, Kagamiishi-machi, Iwase-gun, Fukushima, JAPAN
Tel: +81-248-62-6651 (Main)
Site Area: 22,210 m², Factory Site: 2,027 m²
Stamping Line, Die Components Manufacturing Facility, Tumbling Facilities, Process Inspection
<Goto Precision Engineering(Shanghai)Co.,Ltd.>
1688, Jinhui Road, Minbei Industrial Zone, Minhang District, Shanghai, China
Tel: +86-21-5433-8361 (Main)
<Goto Precision Engineering(Malaysia)Sdn.Bhd.>
No.7,Jalan IMJ 4, Taman Industri Malim Jaya, 75250 Melaka, Malaysia
Tel: +60-6-336-2300
<SG PRECISION CO.,LTD.>
Road 206, Section E, Pho Noi A Industrial Park, Dinh Du Commune, VanLam District, Hung Yen Province, Viet Nam
Tel: +84-221-390-0098
Stamping Line, Tumbling Facilities, Process Inspection
Business Overview
Semiconductor Housing Stamped Components / Semiconductor Laser Stem
Crystal Oscillator Stem / Automotive Sensor Components
Automotive Related Components / Mobile Components / Other Precision Stamped Components

Corporate History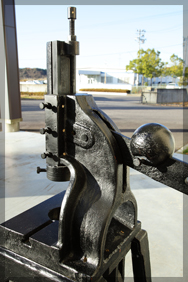 1952
Shigetaro Goto began operations in the former Urawa (now Saitama).
1962
Plant newly constructed at the current site; organizational change to a Public Limited Company (PLC).
Capital: 1 Million Yen
1983
Shinichi Goto appointed as President.
1984
Capital increased to 30 Million Yen.
1987
Acquired 7,000 tsubo (22,210 m2) of industrial land in Kagamiishi-machi, Fukushima.
1988
Fukushima Product Center begins operation.
1995
Capital reaches 50 Million Yen.
1996
Fukushima Product Center floor space doubles in size.
1999
Built a video conferencing system connecting Headquarters and the Fukushima Product Center
2000
ISO9002 obtained.
2001
Expansion of molding plant inside the HQ factory.
2004
Opened Shanghai Office (China).
ISO 14000 obtained.
ISO 9001 upgrade.
2005
Recognized by SONY as a Green Partner.
Tumbling plant expansion inside the HQ factory.
2007
Hidetaka Goto appointed as President.
2008
Saitama City Leadiing-edge Companies Certified
2010
Certified as a "Sai-no-kuni Factory".
2012
Goto Precision Engineering(Shanghai)Co.,Ltd begins operation.
2015
Goto Precision Engineering(Malaysia)Sdn.Bhd. begins operation.
2018
Goto Precision Engineering(Pinghu)Co.,Ltd begins operation.
SG PRECISION CO.,LTD begins operation.

Main Customers:
Alps Electric Co., Ltd./NSK Needle Bearing Co., Ltd./Olympas Corporation
Huasheng Electrics Co., Ltd./CANON ELECTRONICS INC.
Kyocera Corporation/KYOCERA Crystal Device Corporation/Shanghai Kyocera Electronics Co., Ltd.
KYOCERA vietnam Co., Ltd./KYOCERA America .Inc. /Shinko Electric Industries Co., Ltd./
SCHOTT Group/SONY Corporation/Daishinku Corporation/TXC(NINGBO) CORPORATION
NAKANISHI INC./Nihon Dempa Kogyo Co., Ltd.
HYGENTE TECHNOLOGY Co.,LTD./Hakodate NDK Co., Ltd.
Panasonic Semiconductor Solutions Co.,Ltd
Panasonic Industrial Devices Discrete Semiconductor(Suzhou)Co.,Ltd
Panasonic Automotive & Industrial Systems Company
Others
*Alphabetical

Main Banks:
The Saitamaken Shinkin Bank, Urawa Branch
Japan Finance Corporation
Mizuho Bank, Urawa Branch
The Bank of Tokyo-Mitsubishi UFJ, Ltd. Omiya Branch
The Musashino Bank, Yono branch
*Alphabetical